Those interested in becoming security guards and those interested in hiring them are often curious: "What legal powers does a security guard have?" You may even be curious if you're not in either of those positions. Maybe you passed an armed guard recently and thought, "what can he do, really, if something were to happen?"
Understanding a Security Guard's Legal Powers
Where Does a Security Guard Get Their Authority?
In general, the legal powers of a security guard is the same as that of an everyday citizen. However, the legal scope of the authority given a security guard may change depending on their level of authorized power. There are three designations:
Private security officers limited to citizen powers
Security guards who have been granted special authorized power by their local governing institutions
Security officers who are also law enforcement officers (police)
While the are no laws specifically governing private security guards, the Private Security Advisory Council of the U.S. Department of Justice's Law Enforcement Assistance Administration did compile a brief report on the sources of legal authority for private security personnel in 1976. 
This report states the governing authorities and restraints behind a security guard's powers come from the following major areas of law:
Constitutional Law
Criminal Law
Tort Law
Contract Law
Regulatory Laws
While this report was compiled several decades ago, the law has changed very little since then, and the main principle still applies: security guards are held to these, the same laws as other citizens.
What Can a Security Guard Do?
Armed security officers and unarmed guards are privately employed by either professional security companies that contract out guard services, or they're employed directly as an in-house guard for a business. While some are licensed by state or local law enforcement agencies, they do not possess special legal authority as the police do.
However, if granted the power by their local authorities, a security guard – on premises over which they have jurisdiction – have legal powers to carry out the following: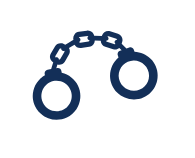 1. Citizen's Arrest
While police officers have powers of arrest on probable cause, a security guard must have witnessed an actual crime for an arrest to be legal. Specifically, they must have witnessed a felony. And it's important to note that "arrest" in essence, simply means detaining the suspect. As private citizens, private guards are, in most cases, held to the same standards as every other citizen.
This is called a citizen's arrest. It involves the guard detaining the criminal or trespasser, contacting the police immediately to make a true arrest. Restraint may be used to detain the suspect as long as the restraint is considered reasonable.
2. Jurisdiction on Private Property
A (non-police) security guard's jurisdiction is limited to the property they have been hired to protect. They are authorized to require an individual to stop performing prohibited acts and ask them to leave the private property. If the behavior persists, a security guard may arrest the individual under citizen's arrest.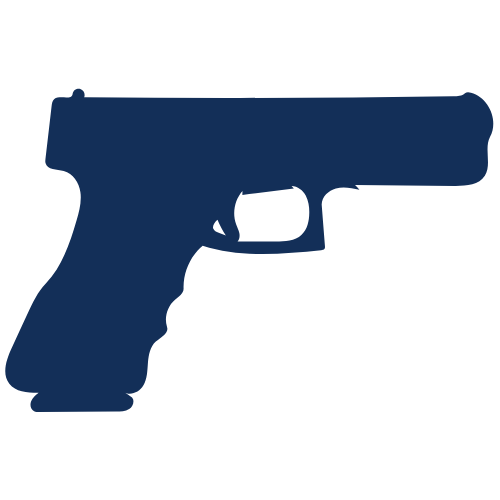 3. Use Force/Weapons
The use of "reasonable force" is allowed when ejecting or detaining a person on private property. The use of force should be reasonable based on the severity of the crime at hand, the risk facing the guard and other individuals.
While use of reasonable force is permissible, it is critical for guards to act with caution and not with impulse; use of unnecessary force, especially involving weapons, may result in damages – not just physically, but in legal proceedings. If a security guard oversteps his or her legal bounds by detaining, questioning, or using force outside of self-defense, it can spell serious trouble for the guard and for the guard company they're employed by.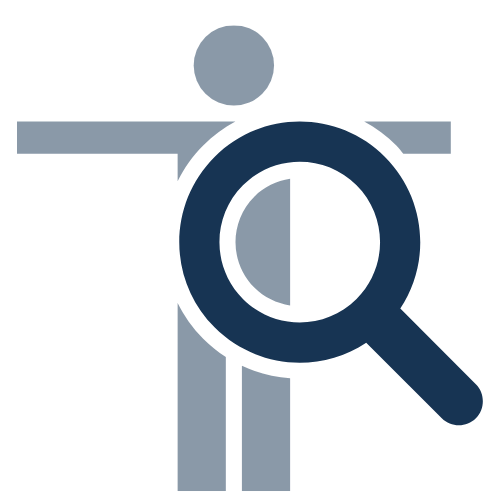 4. Search
Typically, a security guard is not licensed to search a person without their express permission. Even if they suspect the person possesses stolen property, searching another citizen's person or property is not allowed.
The power to search is highly restricted due to U.S. law's protection of the rights of the individual. The authority to search personal property is typically limited to police or must be conducted with a warrant or consent.
However, if the security guard has reason to suspect the person has a weapon, they may search and disarm the person while making a citizen's arrest.
Search is also permitted in cases where permission has been granted by contract – such as by employees of a company when the company has required signed contracts stating such searches may be conducted.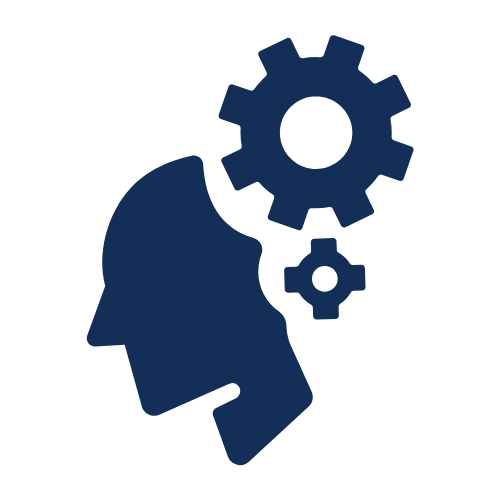 Law Enforcement or Private Guards?
If you're looking for professional security services, but still confused about the differences between private security guards and public security officers, you can learn more about the differences here.
The good news is, you may not have to choose! SMART Security Pros hires off-duty and prior law enforcement to ensure that our security services are among the best trained, best-equipped officers available.
And, unlike non-police guards, off-duty police serving as security officers are endowed with the legal authority granted them by the state. So in the incident that a situation is escalated, requiring force, arrest, or weapons, there is a much higher chance for a satisfactory outcome.
The Bottom Line:
Never escalating a situation beyond the minimum necessary response level is the best way to protect property and life.
Professional security guards can protect life and property through advanced threat detection, effective decision-making, and quick response time. The hope is that an armed security guard never has to fire his or her gun and that security may be maintained without the use of force or needing to exercise powers of arrest.
To secure your business or event with the best resources available in Washington D.C. and the surrounding areas, contact SMART Security Pros. We deliver armed and unarmed services, executive and dignitary protection, security training, and more.