As unfortunate as it is, modern churches need to be prepared to protect themselves and their communities. Crimes against religious institutions are on the rise, too. The last few years have seen mass killings, arsons, and thefts targeting churches and other religious institutions. One study conducted by the FBI analyzing hate groups' targeting of religious organizations between 2014 and 2018 found a 34.8% increase in those crimes. This has meant ministries have had to take an active role in their own security. 
How to Make a Church Security Plan
People have a right to worship safely. As a leader in your community, it's your responsibility to protect your parishioners and provide that safe, welcoming place where they can practice their faith. This guide will identify how you can develop a church security plan that safeguards your facilities, allows you to respond to emergencies, and protects your congregation from harm. 
1. Conduct a Risk Assessment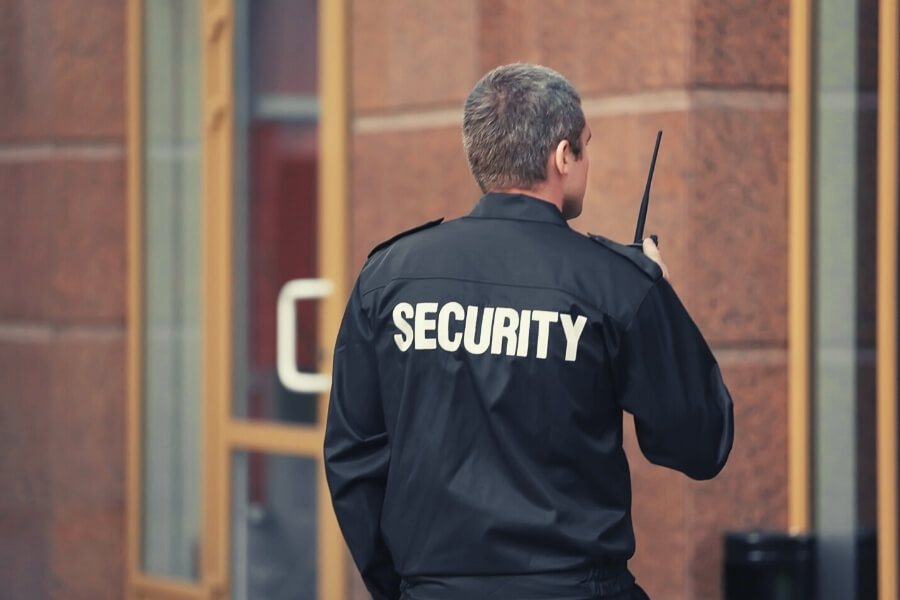 The first step in developing a rock-solid security plan is to assess the risks your organization faces. This exercise aims to identify vulnerabilities and weaknesses in your current security environment so that you can create policies and procedures that best suit your needs. It is essential that you maximize the effectiveness of your security budget by choosing the right equipment and services for your organization, and this assessment will help you direct that budget appropriately. 
If you need help assessing your church's security environment, consider hiring a security consultant. These highly-trained professionals will help you evaluate your risk and recommend cost-effective solutions.
2. Consider Access Control
Access control is the foundation of any security plan, but it's a unique challenge for churches and other places of worship. Of course, you want your facility to be open and welcoming to your congregation and even outsiders. However, easy access is one of the reasons that bad actors choose to target churches in the first place. Remember:
Access control systems can help limit access to private offices, storage areas, and other areas that are generally not open to the general public.
You can also use access control to restrict access to the facility to specific entrances.
For example, you can limit the public to just the main entrance, where you can focus the majority of your security equipment and personnel.
Access control measures include something as simple as locking doors to top-of-the-line digital access control software with keycards or mobile credentials. Which solutions you choose will depend on your security budget and the vulnerabilities you identified in your risk assessment.
3. Think About Video Surveillance Equipment
Video surveillance is the most cost-effective way to deter criminals from targeting your church and helps establish a record of events that can assist with insurance claims or aid law enforcement in their investigation. You'll need to determine where to put your cameras, what areas need the most coverage, and have a plan for monitoring and managing the camera footage. These decisions should be informed by the vulnerabilities you identified during your risk assessment. There's a wide variety of camera equipment available on the market, so you'll need to analyze the cost and benefits offered by various surveillance systems. 
4. Determine Whether You Need Security Personnel
While surveillance cameras can be a powerful and cost-effective security solution, they don't give you the ability to respond to an emergency the way a security guard can. Not to mention, the presence of a security officer is an even stronger deterrent to thieves and violent criminals. Your security plan should include how many security guards to hire, where to post them, and whether or not you want them to be armed. If you need mobile security to patrol the property, you'll also need to develop strategic patrol schedules.
5. Develop an Emergency Action Plan
Your emergency response plan will typically be a written document that includes instructions for evacuating the facility, plus identifying alternative gathering places and who is responsible for carrying out specific tasks outlined in the plan. It might also include information about locating emergency supplies and equipment, finding contact information for the church's staff and members, or how to access backups of vital church documents.
Your emergency action plan should be reviewed and updated every six months to ensure that it stays updated with your organization's evolving needs. For additional information on how to develop an emergency action plan for your church, you can use FEMA's "Guide for Developing Emergency Operations Plans for Houses of Worship."
6. Come Up With a Training Schedule
If you've gone through all the effort of creating a church security plan, you'll want to ensure that your security personnel and other staff are familiar with how to implement it. Whether it's training your security team on how to operate and maintain surveillance equipment or drilling your emergency action plan, you must include training as a part of your church's security plan. You can also consider involving your congregation in assisting you with running emergency training scenarios so that even they are familiar with the church's procedures in the event of an emergency. 
Is Your Church Ready for an Unexpected Emergency?
Having a comprehensive church security plan is the best way to keep your staff and congregation safe in the event of an emergency. By doing a little bit of planning now, you can give your congregation a secure environment in which they can worship and practice their faith.
Whether it's a flood, tornado, hurricane, active shooter, arson, or another emergency, having policies and procedures in place that govern how your organization will respond before, during, and after the event is critical to maintaining a safe, welcoming environment for your congregation. Contact the experts at SMART Security Pros for help setting up your church security plan today..