Retail businesses are critical to the economic infrastructures of every community across the U.S. Business owners, laborers, and residents alike all depend on functioning, profitable retail companies to support their day-to-day lives.
But shoplifting is a large threat facing the success of retail businesses worldwide. It's become such a serious problem that more and more businesses are hiring armed retail security guards to protect their stores.
The numbers are disconcerting for those in the retail business, representing substantial loss at individual and for the retail industry as a whole.
Retail theft prevention is a critical component of a successful retail business loss prevention plan. While there are several strategies for mitigating loss at your retail location, hiring armed security guards for retail loss prevention is one of the most effective ways to protect your retail store and your bottom line.
Workplace Violence is Common in Retail Business
Loss by shoplifting and employee theft isn't the only reason to consider hiring armed security officers for your retail business. The retail sector faces another serious risk in the form of workplace violence.
Retail jobs are at risk for several reasons, some of which include: the numbers of young and inexperienced hires at work, the propensity for late nights and vulnerable cash handling, alcohol sales, rough locations, and more.
Workplace violence includes a range of criminal activity from sexual harassment and verbal abuse to gun violence. Prevent workplace violence at your retail business by hiring armed security guards to monitor the daily activities and threats at your location.
How to Hire Armed Retail Security Guards
The presence of armed guards will mitigate workplace violence and prevent inventory loss. Obviously, hiring an armed guard is a good step for your business. Now, you need to know how to go about finding and employing a guard for your retail business.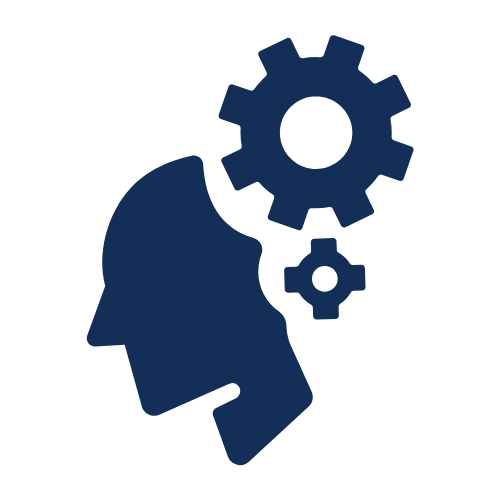 You Have Choices When it Comes to Hiring Security
There are a few types of security guards to choose from when you're looking to hire retail loss prevention agents. Typically, your first decision will be whether you choose to contract private security or to hire in-house (AKA proprietary security).
Hire Proprietary Security Guards
Proprietary security guards are hired by and paid by the company they are hired to protect. Proprietary security is considered to be more reliable than outsourced security for the fact that they are paid by the entity they protect. However, in-house security comes with higher costs due to licensing, training, and other factors.
Contract With A Private Security Firm (Security Agencies)
Contracting the work of an armed guard in the employ of a private security firm is a popular choice for many businesses. These armed guards are vetted by the security company, trained according to the company's standards, and paid by the security firm, with services for hire to the entities needing protection.
Whether you choose proprietary or contract loss prevention will depend on the size of your business and budget restrictions. Typically, contracting an armed loss prevention agent through a local private security service is a simpler and more cost-effective option.
Questions to Ask When Hiring Armed Retail Security Guards
If you're doing the hiring, ask this:
"Can you tell me about a time when you successfully handled a violent situation without using force?"
Asking your armed retail guard candidate this question will allow you to gauge their ability to how they will respond to security threats. You want to make sure they will be able to handle situations quickly, efficiently, and with a response appropriate to the threat.
If they are unable to answer this question well, it may indicate they do not have sufficient expertise to manage the security of your retail business.
"How do you know when to use your weapon to handle a threat?"
While a guard carrying a firearm is often a helpful deterrent of criminal activity, you never want to risk the use of firearms when not absolutely necessary.
It is important that your armed security hire is able to clearly articulate the appropriate use of a firearm for only life-threatening situations as a last resort.
If you're using a contracted armed security guard, ask this:
"Is your security firm local or national?"
A local security firm is typically a better choice. While you may be attracted to the size and scope of services offered by a national guard company, you're likely to receive better, more personalized and dedicated service from a local firm.
Local firms know their reputation depends on the satisfaction of their clients, even small business clients. Their business depends on it, so they will take extra measures to protect your business.
"What are your requirements for licensing armed security guards?"
Sadly, with no federal regulations on security guard requirements, and armed guard requirements varying by state, many security guard companies can get away with subpar standards for their guards.
Contact Our Armed Security Professionals
Call your local security guard service and ask them about their team's qualifications and licensing procedures. Some companies, like SMART Security Pros, employ only prior-police or active duty law enforcement in armed guard positions to ensure the highest level of safety, security, and quality service.
The important thing is that you protect your business with the best security available. There are affordable, effective options available for every level of security needed, so don't wait until misfortune strikes to secure your retail business.