The role of the security guard is critical in our modern world. With security guards outnumbering police 6 to 1 in the U.S., you get a good idea of how important security guards are to the infrastructure of U.S. society as it exists today. For individuals eager to give back to their local communities, earning an armed security guard license is a worthy achievement.
From public and government organizations to private commercial businesses, security guards are a necessity for the safe and profitable operations of people and companies across the nation.
With such a vast number of businesses requiring private security, it's a growing business to enter and a reliable career choice for those with the motivation, dedication, qualifications, and right temperament. But the question of "how do I become a security guard" can be a surprisingly complicated one to answer.
Getting an Armed Security Guard License
1. Look Up Your State's Requirements
Every state has its own guidelines for guards. No two states have an identical process for licensing armed security guard, so understanding your state's individual requirements is critical. Between armed and unarmed security guards, it can be difficult to find the clear-cut regulations and standards you need for licensure or certification for becoming a security guard.
2. Do You Meet The Minimum Requirements?
The minimum requirements for an armed security guard usually (but not always) entail the following:
Having reached 18 years of age (typically 21 when applying for an armed guard position)
Holding the status of legal U.S. citizenship
Eligibility to work legally in the U.S.
Non-use of illegal drugs
High school diploma/GED (armed guard certification typically does not require higher education)
Ability to pass drug screening and background checks
The minimum requirements do vary by state as well as by security company, so this list is not to be taken as an across-the-board standard. You may find that your state has fairly lax requirements, and you may also find that the requirements for armed guards vs. unarmed guards are much more stringent.
You can learn more about minimum requirements and licensure by state here.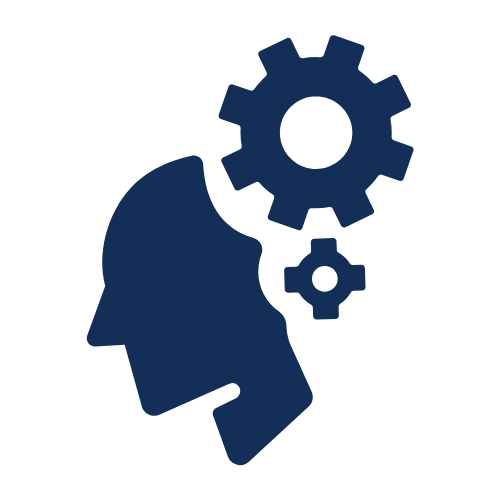 3. Decide Who You Want to Work For – and Apply
Sometimes, to receive basic security guard training, you must have a letter of intent from a security firm that plans to hire you once you've completed your training.
This is a good time to note that the steps in this list can't always be taken in this exact order. While you may prefer to become an armed security guard in the state in which you currently reside, you also have the option of choosing where you'd prefer to become a security guard.
If you have a private security firm in mind at which you'd like to be employed, or if you want to seek out a state wherein you'd receive higher levels of training (thereby making your services more valuable on the market), you may need to perform this step first.
Many states do require a letter of intent from the company with which you plan to work, so take your applications seriously and keep track of your intent letters.
4. Complete Unarmed Guard Training
To become an armed security guard, many states require you complete unarmed guard training first. This training will equip you to be prepared for emergency situations, to understand and identify a variety of threats, and to handle any number of security issues.
Many states don't require or provide unarmed guard training and don't require it for you to be granted an armed guard card. In which case, you'll rely on on-the-job training from the security firm you've chosen.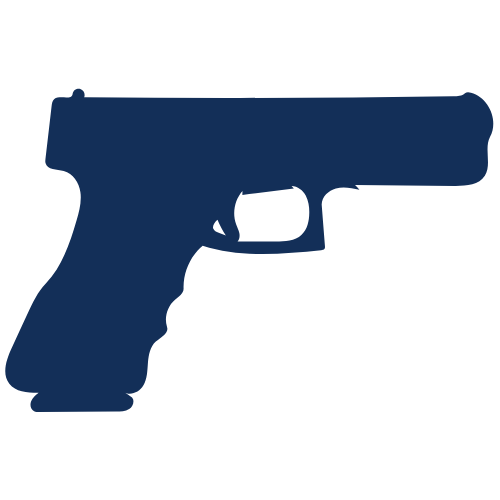 5. Complete Your State's Firearms Training
Some states may include firearms training in their formal security guard training. Otherwise, firearms training will need to be acquired independently, whether from the state department that oversees firearms licensure, your city or other jurisdiction, or a private, licensed training firm.
While some states' regulations allow armed guards to carry guns on the job without firearms training, you should always seek to be as highly trained as possible. Completing the utmost degree of firearms training will ensure you are not only among the most qualified for your job as an armed security guard but will protect your reputation and potentially your life. Private-sector security guards face much higher risk than those in other careers.
Most states do require firearms training, however. You will need to contact your state or city officials to register for training and obtain a license to carry a firearm.
6. Submit Your Application for an Armed Guard Card
With successful completion of your training course and firearms certification, if you are applying for an armed guard job in a location where licensure is state-regulated, you will submit your armed security guard registration application along with your proof of firearms licensure and guard training.

Keep in mind that the name of the armed guard application will vary by state, and, again, some states handle security guard licensing at the city level or through private entities.
Once you have submitted the above documentation and your application, approval of your armed guard application will result in your obtaining your armed guard card to make you a licensed security guard.
Get Direction From The Security Professionals
The best way to know if you're on the right track when getting your armed security guard license is to reach out to trusted security professionals in the state in which you plan to work. They, better than anyone, will be able to tell you what you need to be qualified to work for them. Your reputable, local armed security company may also be able to offer professional security training programs.
SMART Security Pros employs only prior and off-duty police to fill our armed security positions, ensuring those with the highest level of responsibility are the highest trained. If you want to know more about how to become an armed security officer, or how to get your armed security guard license, please refer to our Frequently Asked Questions on Security Guard Training or give us a call at 301-388-8487.