For many businesses, safety and security of their product and property is a top priority, and the most common way to ensure this is through the use of a security guard. Hiring security guards can be a challenging endeavor, however.
It isn't just enough to hire a security company. Being confident that your protection is of the highest quality is key to keeping your property safe.
Many companies livelihood depend on this protection so its of the utmost importance to hire security guards that are reliable and inform you of everything that you need to know.
Prior to hiring armed security guards, there are several important factors that you should consider, like licenses, training levels, and expertise.
Check out our guide to help you hire quality security for your company.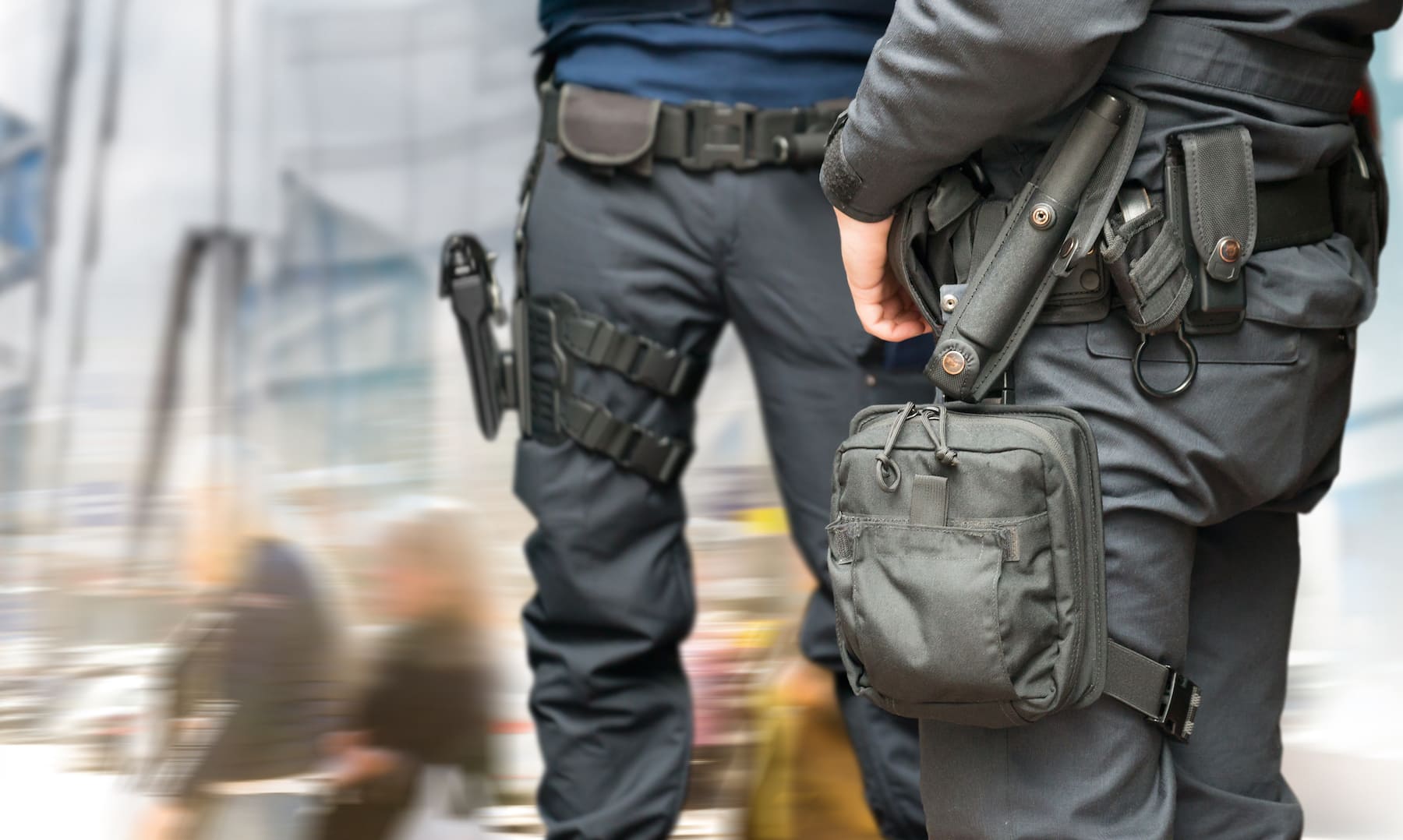 Make Sure They Are Licensed
The Department of Public Saftey should issue security companies who have had all their employees screened and checked while recruiting them.
With these background checks, the company can ensure that their employees are safe and do not have a questionable history.
If you choose to hire a company without proper licensure, you might risk having security guards that are below standard.
The importance of up-to-date security licenses cannot be stressed enough, and it was one of the most crucial steps to understand before hiring security guards.
Training Level
Asking the security company about the training that their guards go through will give you a good idea of what to expect for the quality of security you will receive.
Decide what level of training makes you feel most comfortable and make sure that when you screen potential security companies they are able to comply with those requirements.
A high-quality armed security company will have rigorous training standards for their guards, and they should be more than willing to share with you what those are.
What is Their Focus?
If your security company focuses mainly on apprehension instead of prevention than you may have an issue. Philosophies aside, you specifically will be less likely to be pulled into a lawsuit if your security company focuses on prevention.
Apprehension focused security runs the risk of being aggressive therefore allowing room for the law to get involved in the aftermath.
Consider, also, the types of events they specialize in. The logistics behind guarding a foreign dignitary or executive is much different from guarding a corporate event or wedding.
By now you should be realizing that there are many subtle, yet critical, components necessary when it comes to hiring security guards.
The Customer is Always Right
Hiring security guards that exhibit this mentality can help establish clear standards for what you need. If a company is fighting to remain in control more than you see necessary, it might not be the right company for you.
You know best what your company needs to maintain protection, and your security guards should adhere to those rules. That way there can be a clear understanding in high-stress situations.
Have They Been Around Long?
Finding a security company that has been in business for a long time can mean that they have a good contact with local authorities, and it can mean they have quality security equipment. They probably also will be familiar with the crime that happens in the area and how to best handle it.
Finding a seasoned company can mean you don't risk your security while they iron out the kinks and mistakes that come along with a new business.
Get Help Hiring Security Guards
The quality of security company and the reliability of the guards is essential in making sure that your property and products are safe. Hiring security guards means making sure they will be able to perform to the standards your set for them.
For more tips on security and ways to keep your company or assets safe, check out our blog. To speak to an armed security professional, contact SMART Security Guards at (301) 955-9782, or submit a contact form here.