SECURITY SOLUTIONS FOR​ Facilities and Operations Managers
For comprehensive, cost-effective site security, facilities and operations managers in Maryland, Virginia, Delaware, and beyond trust SMART Security Pros.
The day-to-day work of a facilities and operations manager, warehouse manager, or general manager encompasses a host of activities all centered on safe and profitable operations of a business site or development. 
The activities of such a manager vary depending on the type of business being managed, with facilities and operations covering several site stypes.
Facilities and Operations Requiring Professional Operations Management
The National Institute of Building Sciences Whole Building Design Guide program states every facilities and operations manager's scope of work includes:
… the activities, processes, and workflows required to keep the entire built environment … and their supporting infrastructure(s)… in a condition to be used to meet their intended function during their life cycle.
All-encompassing as the job is, we know your main mission: keeping people and property safe. 
We know it well, because that's our mission, too.
Why Facilities and Operations Managers Choose SMART Security Pros
Facilities and operations managers in the Mid-Atlantic region choose SMART Security Pros for our comprehensive portfolio of professional security solutions.
Let us show you how simple security can be.
Protect Your Site With Convenient Security Solutions
SMART Security Pros delivers reliable security with a wide range of security services. Our offerings can protect any site, from offices to warehouses and beyond.
Our convenience can't be beat – once you submit a quote, we'll get back to you typically within the day, making SMART Security Pros your best bet for last-minute business security jobs. 
Security guard services and remote monitoring units can even be deployed in a matter of hours – a facility manager can request a quote in the morning and have a guard or video surveillance unit on-site by nightfall.
Every business is at risk for theft and vandalism. Did you know employees are responsible for a great percentage of workplace theft? 
Guard your on-site assets with solutions ranging from armed guards to mobile video surveillance to emergency preparedness. Our solutions will improve your overall site safety as well as help prevent trespassing, theft, vandalism, and workplace violence.
Whether you choose our armed security officer services or one of our remote video surveillance options, extra eyes on-site help you optimize operations. 
Our trained security professionals provide accurate, timely reports of any unusual activity on-site to stop criminal activity and inefficiencies.
Our video surveillance systems provide real-time feed which you can monitor on your cell phone or other mobile devices. Recorded footage is stored and belongs to you – use it for internal review to increase operational efficiency and improve business management.
Protect Your Site With Cost-Effective Security
All our security solutions are designed to deliver maximum security for a fair and honest price. You won't find hidden feeds, surprise up-charges, or inflated rates with us. 
SMART Security Pros knows the value of a dollar, and our goal is to ensure every client feels the full value of every dollar they pay.
The Financial PROS in SMART Security Pros
No up-front capital expense – just pay a monthly rate

We'll lock in your security budget for up to 5 years

Warranty coverage, plus labor and installation costs are included
Facilities and operations managers who employ our Remote Guard Video Surveillance service will be amazed at the relief of their security cost burden – and the peace of mind that comes with it. 
Most of our clients will pay less than half of what they'd pay a less-qualified security guard company – and for much better overall security.
SMART Security Pros and our subsidiary remote video monitoring company, Mobile Video Guard, were founded by CEO Shawn Scarlata. 
Over 20+ years of law enforcement and professional security experience gives SMART Security Pros leadership the in-depth knowledge and hands-on expertise to make our solutions stand out in the marketplace.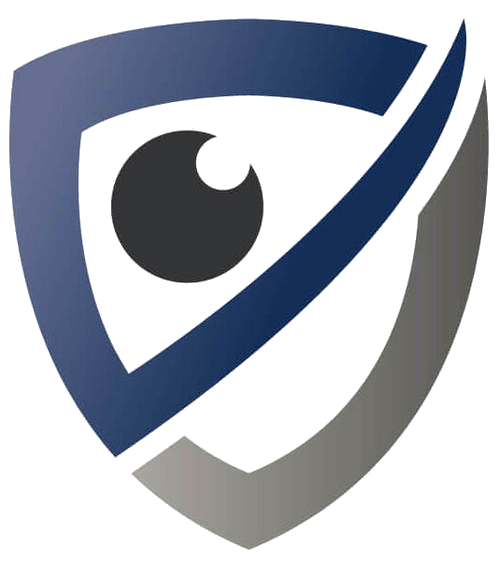 Every security officer we hire comes from at least 5 years of law enforcement and security service experience. Our guards are available armed or unarmed, uniformed or not, and will deliver the utmost professionalism on the job.
Remote Site Security Specialists
When you're using our remote monitored video surveillance service, you can trust your Remote Site Security Specialists to follow our stringent, outlined protocol at all times – from logging seemingly minor daily activities to using their advanced training to spot covert suspicious activity, to intervening by calling your local law enforcement.
Secure Your Development Now
Facilities and operations managers have a lot riding on site security - everything on the property you manage, from parking lots and utilities to the people and processes that make it all run, depends on you to protect it.

Call SMART Security Pros today at (301) 265-5561. We're happy to discuss with you what your site needs.

Be prepared to share details on your site's size, location, purpose and any critical security needs you're already aware of. This will help us pinpoint the solutions that will best fit your site and provide a more accurate quote.

If you don't see the solutions you're looking for on our site, please give us a call. With many options for customization and specialized service, we'll go out of our way to deliver the exact solution you need.